Visit With Brownie Troop 682
On November 7, 2017 Police Officers from the Wall Township Police Department conducted a tour of police headquarters for Wall Township Brownie Troop 682. During the tour of police headquarters officers spoke about the functions of the different divisions and units of the Wall Township Police Department.  Also, a police vehicle was put on display for them.  Sgt. Miles Shanklin and Det. Michael Steitz showed the girls some of the tools that are utilized by the officers to help to ensure the safety of its residents.
Pictured below from left to right are: Sergeant Miles Shanklin and Detective Mike Steitz with members of Brownie Troop 682.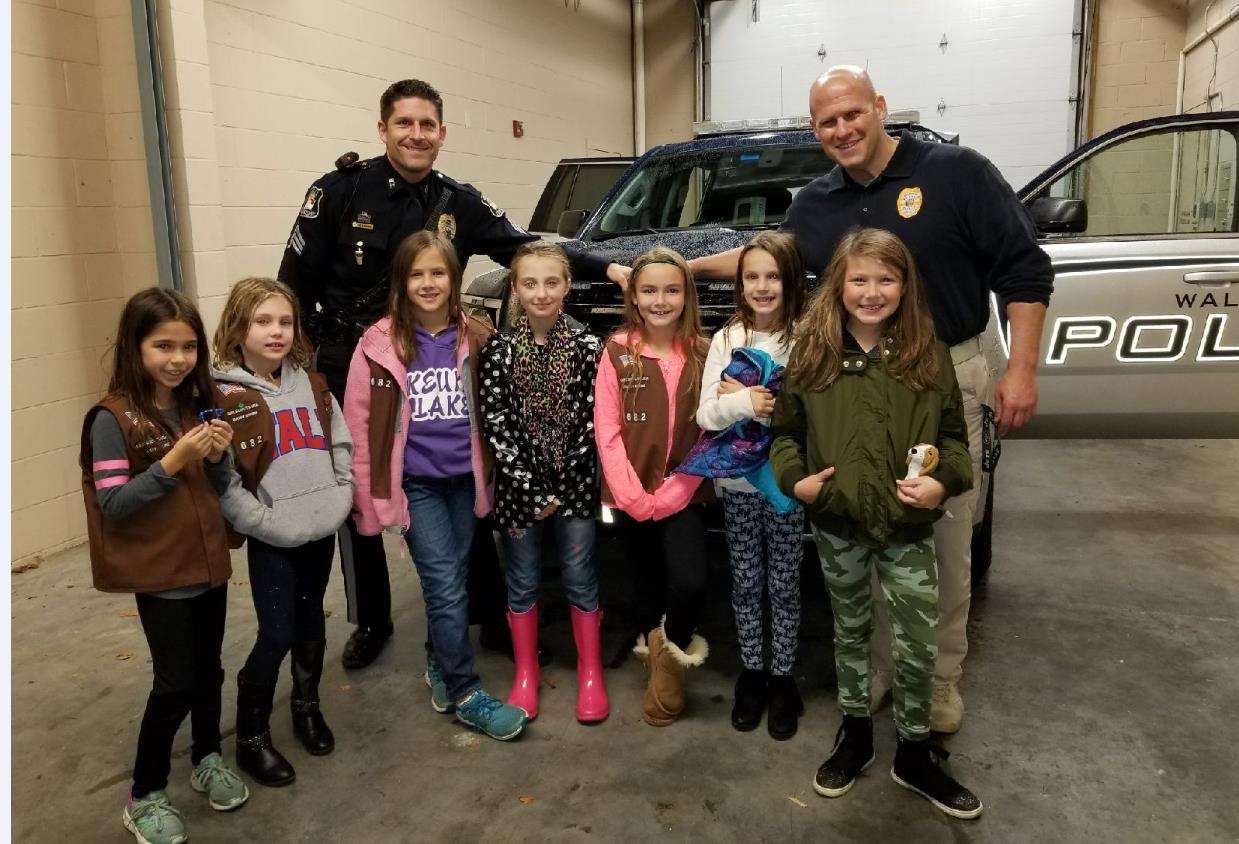 For any additional information please contact the Wall Police Public Information Officer:
Captain Greg Carpino #130
(732) 449-4500 ext 1130