KinderCare Annual Fundraiser
On Thursday, August 24, 2017 Sgt. Mike Tozer and Sgt. Amy Drackwicz attended an annual fundraiser at the KinderCare Learning Center, 2401 Atlantic Ave.  Students of the KinderCare Learning center were selling Tom's Sweet Tea and Lemonade for their annual fundraiser.
Pictured below from left to right are Sgt. Mike Tozer and Ptl. Amy Drackwicz along with students of KinderCare at their lemonade stand.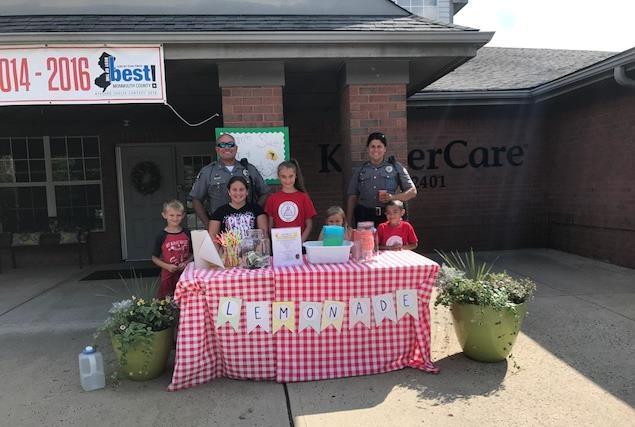 For any additional information please contact the Wall Police Public Information Officer:
Detective Captain Greg Carpino #130
(732) 449-4500 ext 1130