Veterans Day
On Veterans Day, November 11, 2016 Wall Township Police Officer Michael Malone took the initiative to go to retired Major General  Harry J. Rockafeller's home in Wall Township and raise a brand new American Flag and WWII Veterans flag because the old flags were tattered and worn.  Kempton Flag donated both flags to Patrolman Malone to be raised at the Major General Rockafeller's residence.  Major General Rockafeller is a highly decorated World War II Veteran who was wounded in combat on November 11, 1944, exactly 72 years ago to the day.  A contingent of Wall Township Police Officers attended the changing of the flag detail and paid tribute to Major General Rockafeller for his patriotic service to his country.
Pictured below are Wall Township Police Officers during the changing of the flag detail.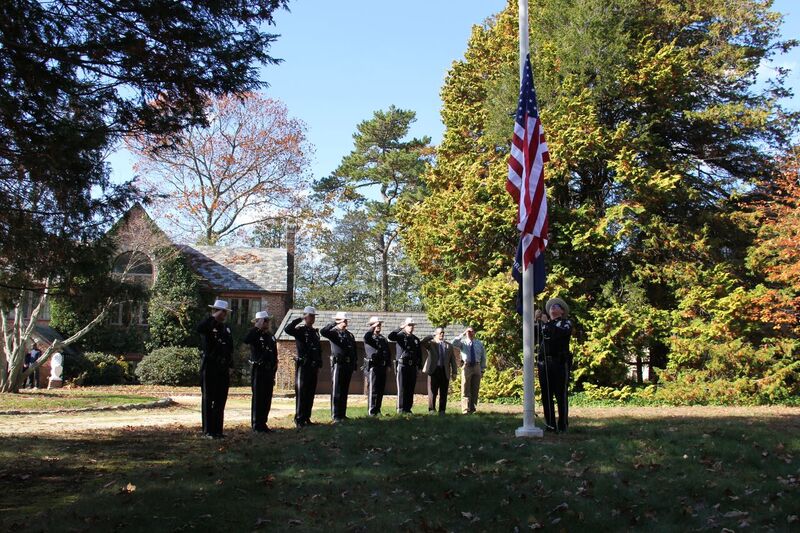 Pictured below from left to right is Sgt. Eric Jennings, Ptl. Michael Malone, Ptl. Jason Kelly and Ptl. Patrick Brady. Retired Major General Harry J. Rockafeller can be seen in the background behind Ptl. Malone.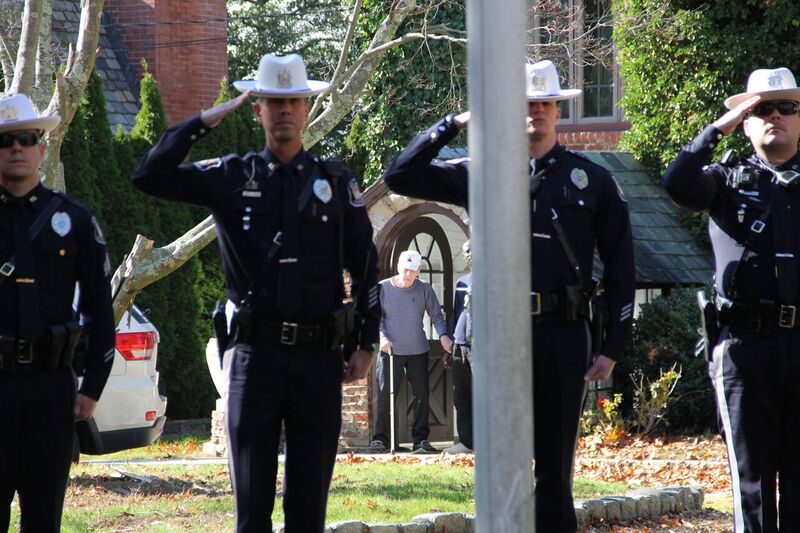 For any additional information please contact the Wall Police Public Information Officer:
Detective Lieutenant Greg Carpino #130
(732) 449-4500 ext 1130