National Night Out
On Tuesday, August 1, 2017 Chief Kenneth Brown Jr. and the Wall Township Police Department participated in Wall Township's "National Night Out 2017" which is also known as "Americas Night Out Against Crime".  The event was held from 5pm to 8pm at the Wall Township Municipal Complex located at 2700 Allaire Road.  It was a successful night bringing together residents of all ages as well as community groups with the Wall Township Police Officers and other emergency responders.  Lieutenant Joseph Wilbert and Patrolman Jack Gramlich were largely responsible for the coordination of this successful event.
Pictured below are Wall Township Police Officers with the Wall Township Committee.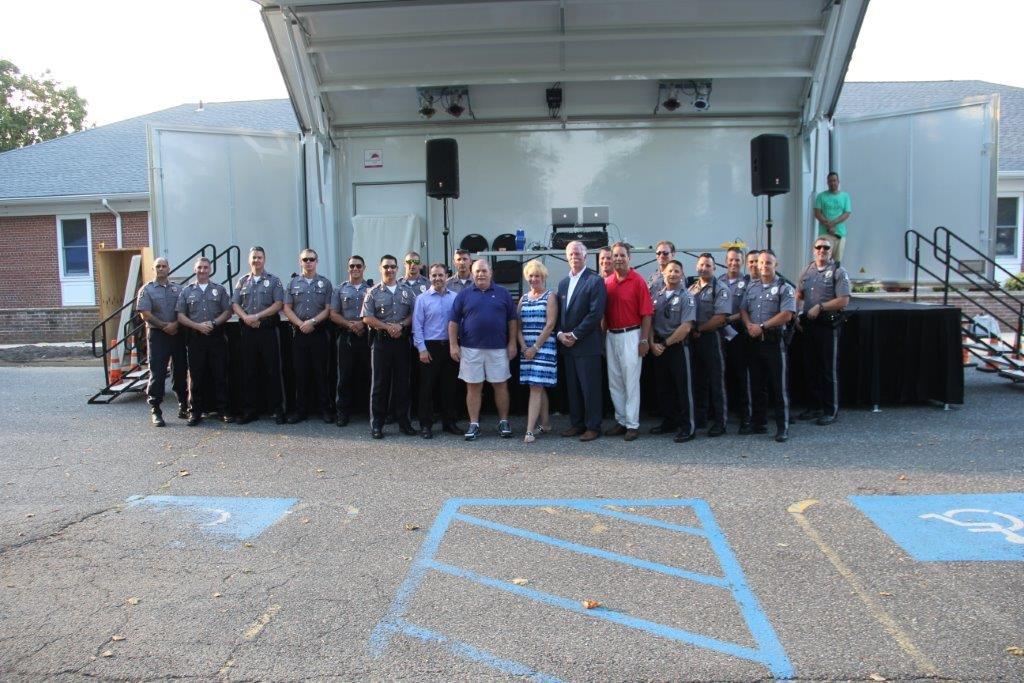 Pictured below is K9 Officer Ptl. Chris Gallagher and his partner Eli during a K9-demonstration.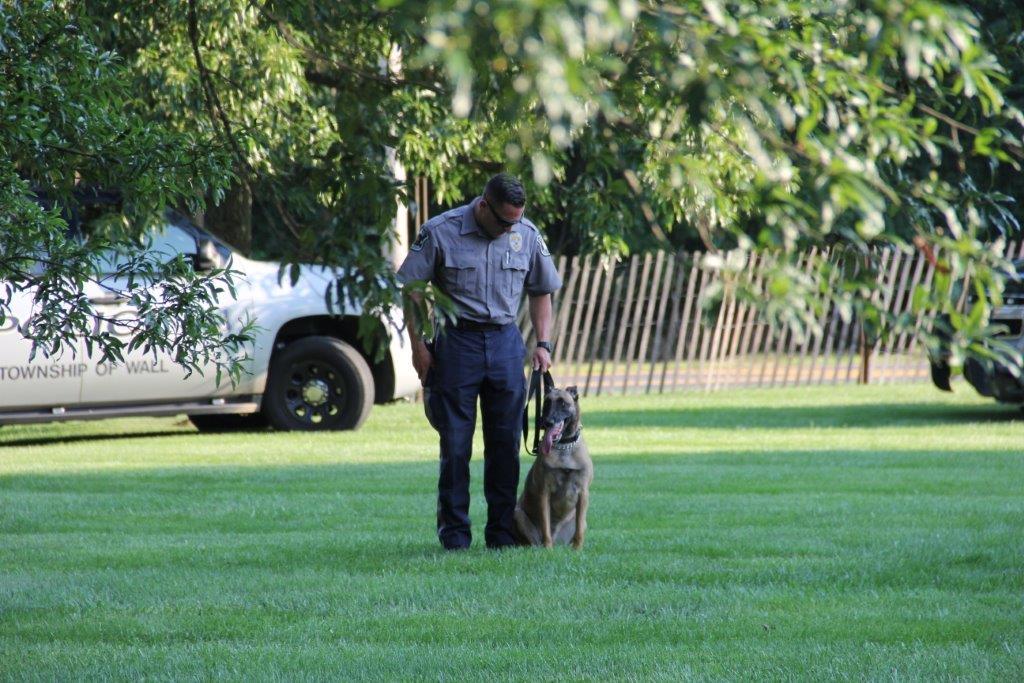 For any additional information please contact the Wall Police Public Information Officer:
Captain Greg Carpino #130
(732) 449-4500 ext 1130