Lt. Chad Clark Achieves Traffic Safety Specialist
On Thursday, September 21, 2017 Lt. Chad Clark was recognized by Kean University and New Jersey Division of Highway Traffic Safety for achieving the designation of Traffic Safety Specialist.  The award ceremony was held at the Ocean County Prosecutor's Office.  The Traffic Safety Specialist designation is a statewide recognition of police officers who have attained notable experience, education, training and proficiency in highway safety and traffic enforcement methods and procedures.  The New Jersey Traffic Safety Specialist program intends to promote highway safety among officers.  It also serves as a mechanism for support, acknowledgement, recognition and prestige for officers who have achieved advanced levels of training and proficiency.
Pictured below from left to right are:  Michael Tullio, Traffic Safety Program Kean University, Wall Township Police Chief Kenneth Brown Jr., Lt. Chad Clark and Dr. Claudia Knezek of Kean University.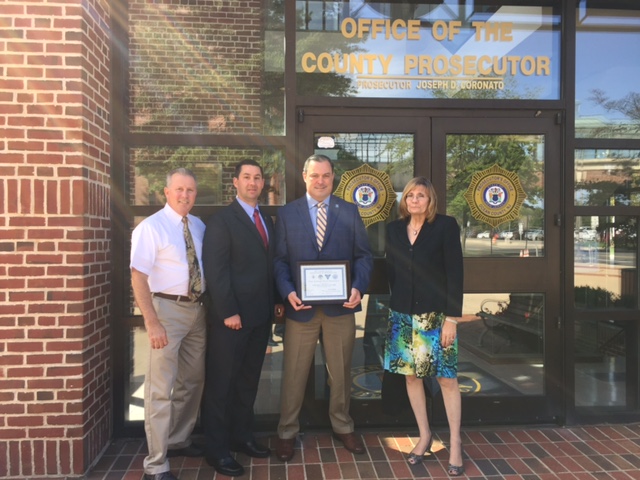 For any additional information please contact the Wall Police Public Information Officer:
Captain Greg Carpino #130
(732) 449-4500 ext 1130