Kids Day America
On Saturday, September 23, 2017 Police Officers from the Wall Township Police Department participated in the 16th annual "Kids Day America". The event was held in the courtyard of the Wall Township Municipal building located at Allaire Road and Baileys Corner Road, beginning at 10 a.m. and ending at 2 p.m.  Wall Township Police Department's participation in the event included the dissemination of information regarding bicycle safety and crime stoppers, child identification kits, child car seat inspections, K9 demonstration by the Wall Township Police K9 Unit and an obstacle course in which the kids start from a police vehicle.  The Wall Township Police Department looks forward to its participation in the annual Kids Day America event as an opportunity to continue to develop its relationship with the residents of the community it serves.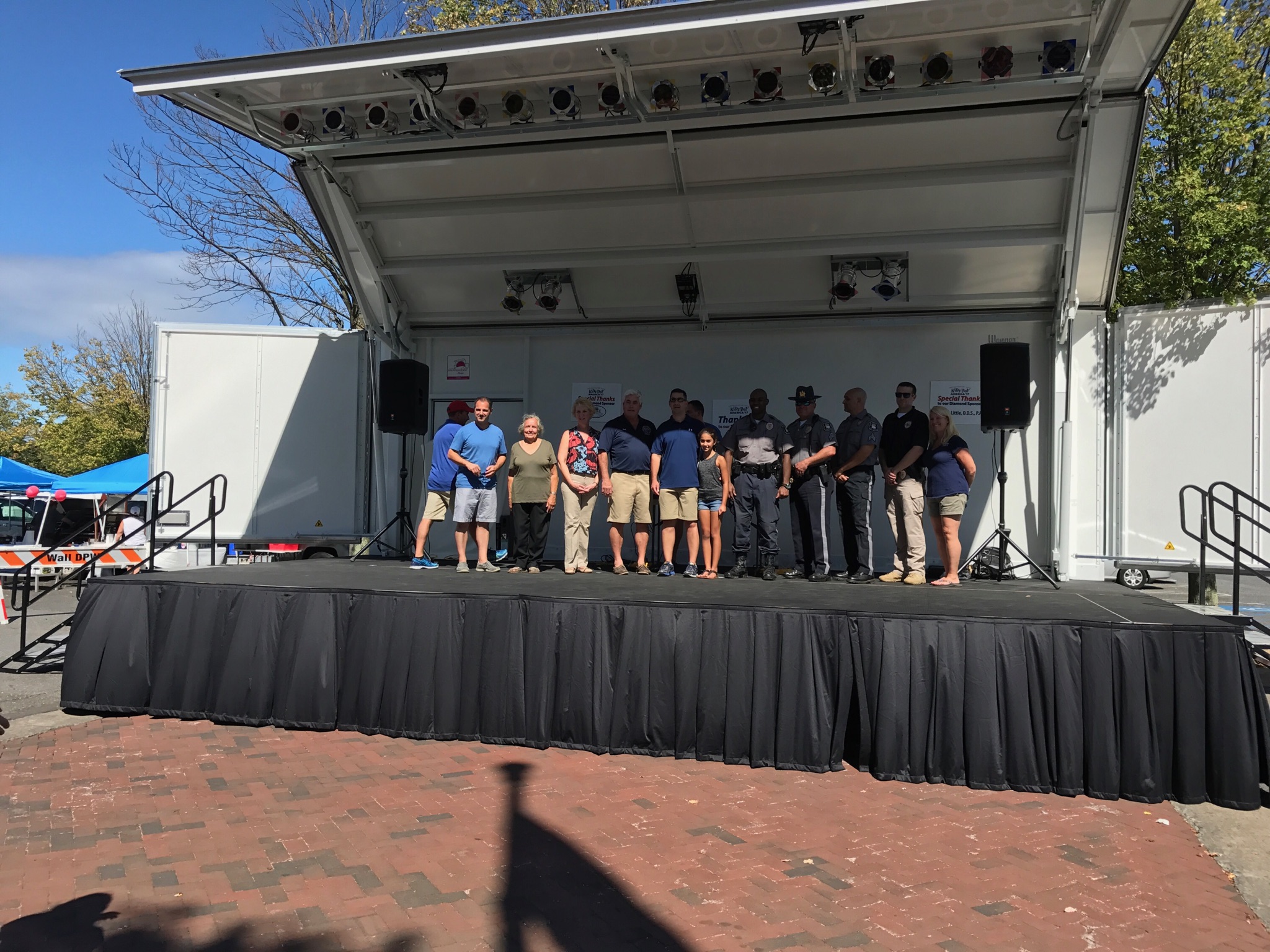 Pictured above are left to right are:
Dr. Tony Garrow (back turned), Wall Township Mayor Nick DiRocco, Former Committeewomen Mary Burn, Committeewomen Ann Marie Conte, Assemblymen Edward H. Thomson, Wall Township Police Chief Ken Brown with his daughter Brooke, Patrolman Orin McKay, Sergeant Mike Tozer, Sergeant Ed Lister, Sergeant Mike Hurden and Kristen Meyler of  Wall Community Alliance.
For any additional information please contact the Wall Police Public Information Officer:
Captain Greg Carpino #130
(732) 449-4500 ext. 1130