Child Car Seat Inspection
On Wednesday, May 3, 2017 Police Officers from the Wall Township Police Department in coordination with the Jersey Shore University Medical Center participated in a child car seat inspection detail at 1938 State Hwy. #34 in the parking lot of the Goddard School.  During this detail, police officers inspected vehicles to ensure the child car seats were properly installed and educated parents on child car seat safety.  A total of 26 car seats were inspected during this detail.  Pictured below from left to right are Molly Berkowitz, R.N. (JSUMC Injury Prevention Coordinator), Ptl. Todd Kazanowsky, Ptl. Orin McKay and Ptl. Andrew Baldino.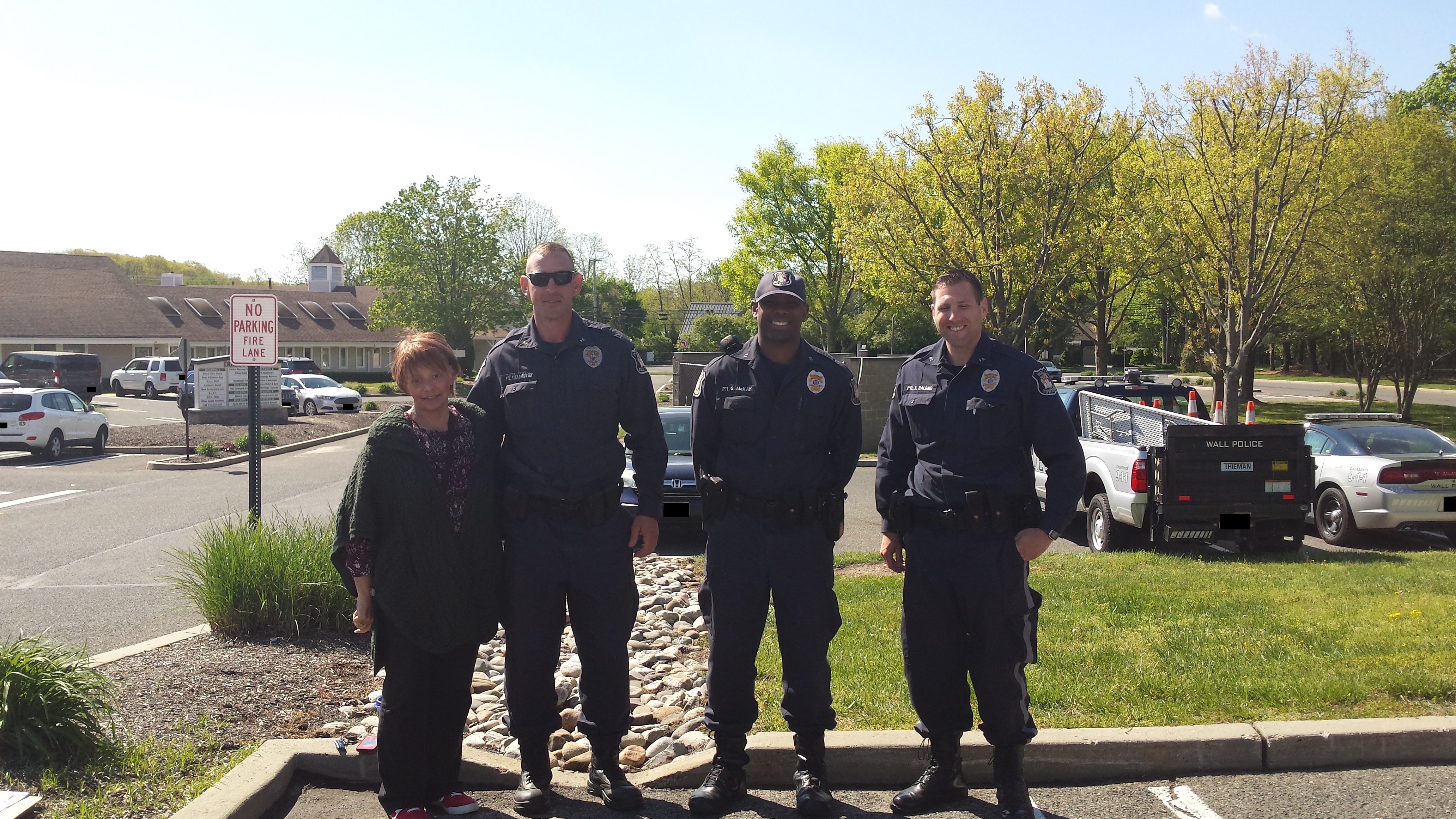 Pictured below is Ptl. Orin McKay installing a car seat.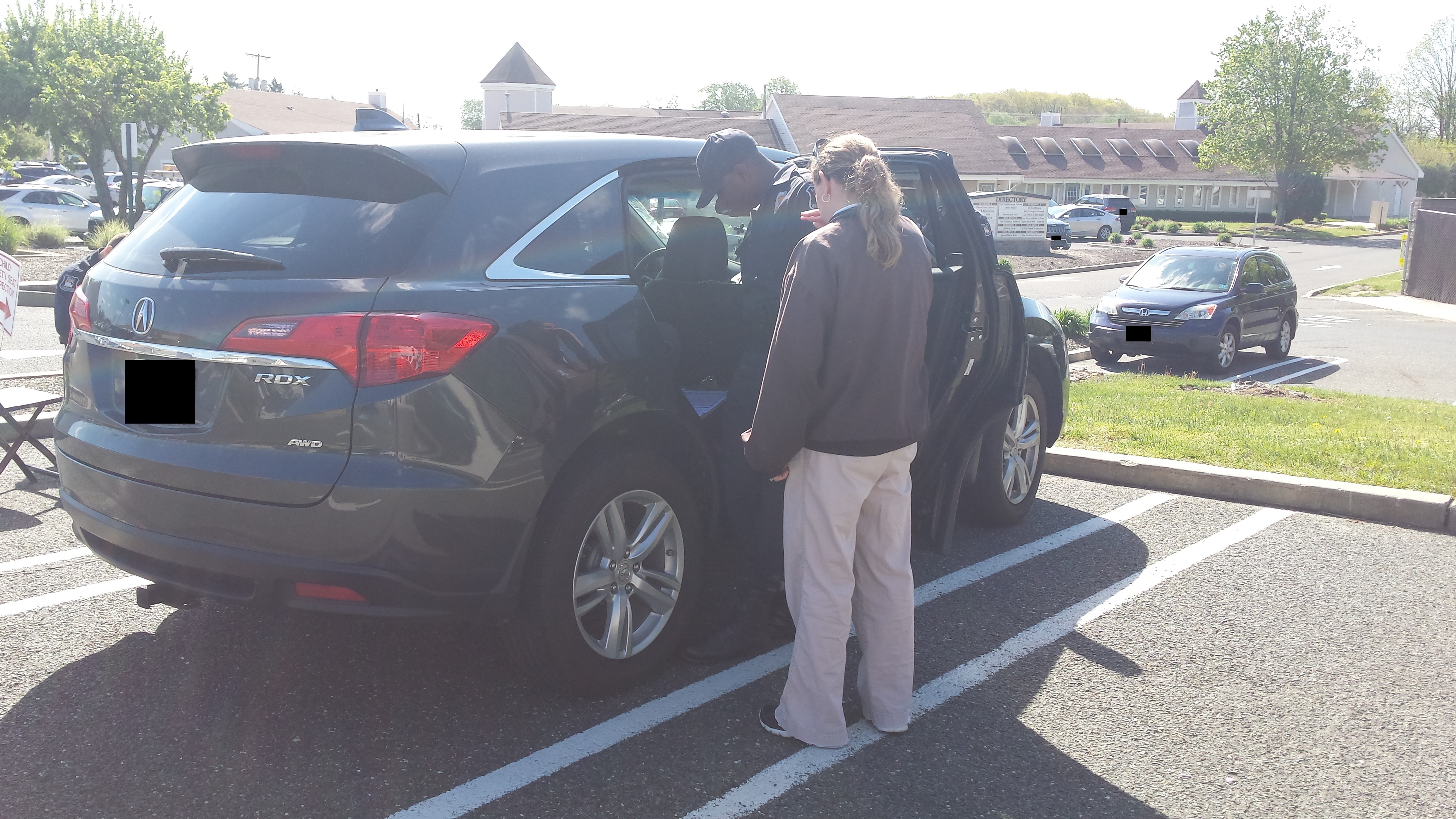 For any additional information please contact the Wall Police Public Information Officer:
Detective Lieutenant Greg Carpino #130
(732) 449-4500 ext 1130