Chief Brice's Retirement
At the Wall Township Committee Meeting, retiring Chief Robert Brice delivered a retirement speech to the crowd in attendance.
                Pictured below is Chief Robert Brice delivering his retirement speech with the Wall Township Committee sitting behind him.
Chief Robert Brice received a plaque honoring his years of loyal and dedicated service to the people of the Township of Wall.
                Pictured below standing in the front is Chief Robert Brice holding the plaque with his family next to him, standing behind the Brice family from left to right are Mayor Nick DiRocco, Committeeman George K. Newberry, Committeewoman Ann Marie Conte, Committeeman Kevin P. Orender, Deputy Mayor Timothy J. Farrell, Chief Ken Brown and Captain Greg Carpino.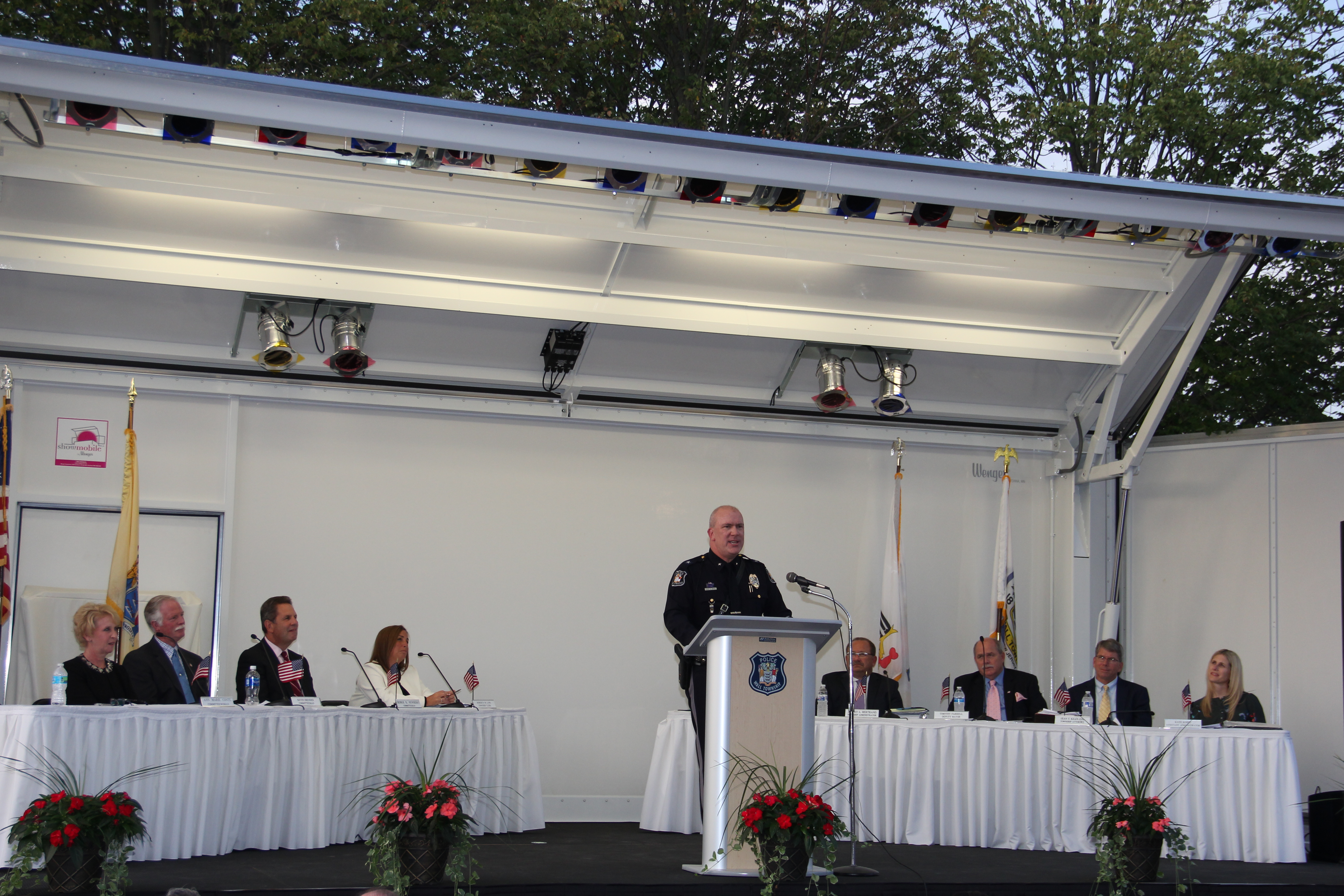 For any additional information please contact the Wall Police Public Information Officer:
Detective Lieutenant Greg Carpino #130
(732) 449-4500 ext 1130