Brice Park Sign Dedication
On Thursday, July 27, 2017 the Wall Township Committee and Wall Township Business Administrator Jeffrey Bertrand hosted a ceremony for a newly created sign for Brice Park.  Brice Park was dedicated in 1972 in memory of Wall Police Detective Lieutenant Robert L. Brice Sr. Lieutenant Brice served on the department from 1963 until his death in 1971. He was heavily involved in youth activities in his role as Juvenile Officer and he was the founder of the Wall Police Coaster Derby.  This new sign replaced the original wooden sign which become deteriorated over the years. Wall Township business Stone Graphics graciously donated the sign to the township.
Pictured below from left to right are Committeeman Kevin P. Orender, Committeeman George K. Newberry, Committeewoman Ann Marie Conte, Chief Robert Brice Jr., Mayor Nick DiRocco, Deputy Mayor Timothy J. Farrell.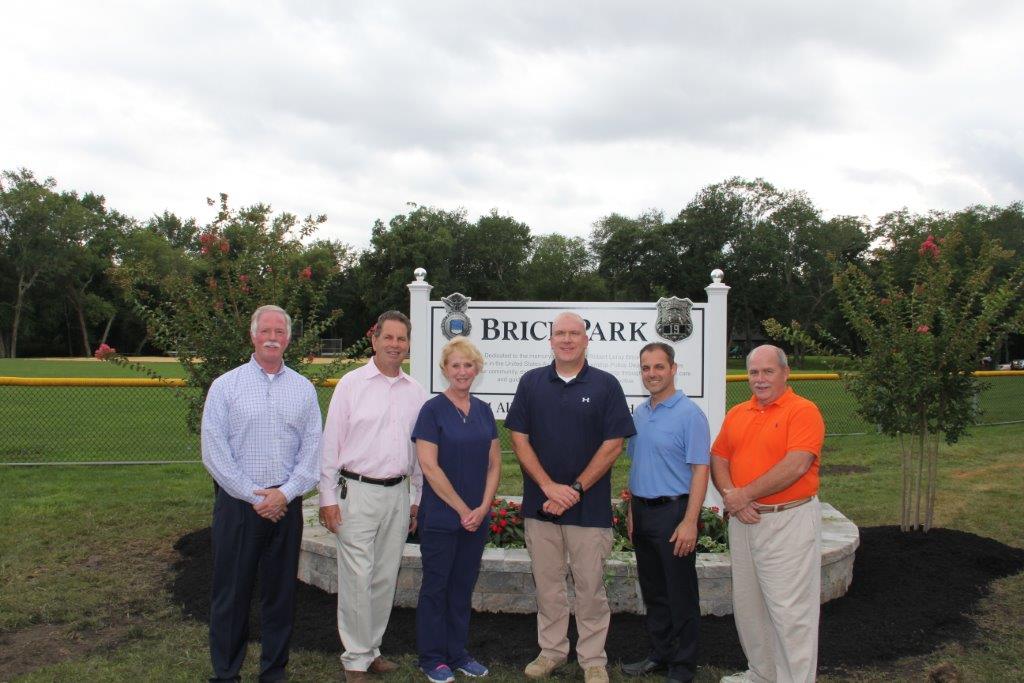 Pictured below is Chief Robert Brice with his family next to the new Brice Park Sign.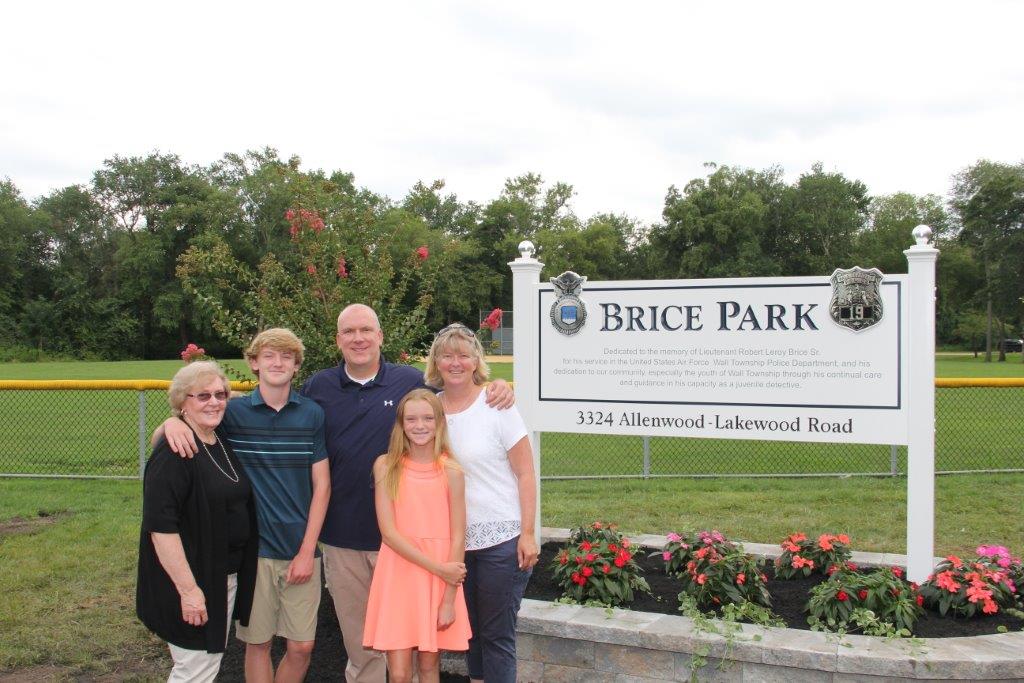 For any additional information please contact the Wall Police Public Information Officer:
Detective Lieutenant Greg Carpino #130
(732) 449-4500 ext 1130