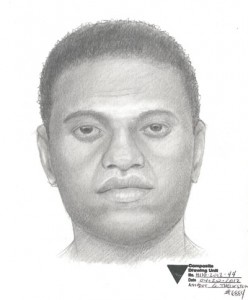 On Monday, April 16, 2012 approximately 5:47 am, the Wall Township Police Department received a 911 call reference to an armed robbery that had just occurred at the Gulf Gas Station located on Highway 35 south. The station is located at the intersection of Highway 35 and Allaire Road.
The male attendant reported that a male dressed in dark clothing approached him with a handgun and demanded money. The employee complied and turned over an undisclosed amount of cash. Then, the subject fled the area on foot.
The suspect is described as a black male, approximately 6' tall, wearing dark clothing. He was also armed with a handgun.
Anyone who may have additional information that may aid in the investigation is urged to contact the Wall Township Police Department Detective Bureau at (732) 449-4800.